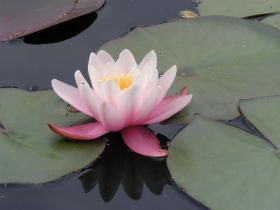 Have you ever had a question and either didn't know where to find the answer or were too afraid to ask? If so, you've come to the right place.
As the name would suggest, this section is a compilation of answers to the questions our clients commonly ask. Here you'll find answers to common questions our clients ask. Just start by following one of the links below.
If you have a question that is not listed, call us at 303-781-1715 and we will be happy to help you find an answer.
At what resolution should I save my photos and graphics?

Resolution should be set to 300 dpi.

Pictures and graphics pulled from the internet are often low resolution, typically 72 dpi or 96 dpi. Avoid these graphics, as they will appear pixilated and blocky when printed.

Also note that you should save all photos in CMYK mode, not RGB mode when possible. Images saved in RGB mode may not print properly. If you are unable to save your image in CYMK mode, please let us know.

We suggest you use our online estimate request form or simply click on the link above to get to our estimate request form. Otherwise, the best way to ensure that we get all the information necessary to do an accurate quote, give us a call and talk with one of our customer service representatives.

How long does it take for you to complete my order?

There really isn't a short answer to this question. Some jobs can be produced in a day, some jobs may take a couple of days. Generally we produce a job within 3-5 days, but if you let us know when your job needs to be done, we will go to great length to meet your deadlines.

Is white considered a printing color?

Not typically. Because white is the default color of paper, it is simply recognized as the absence of any ink. However, when using colored paper, white ink may be used if any text or graphic requires it.

Tips on how to save your design files

Make them print ready and acceptable for us to print.

COREL DRAW:
Saving your Corel Draw file as an Adobe Illustrator EPS
• Embed all Images
• Convert all your text/copy to outline fonts
• Export as Illustrator EPS

FREEHAND:
• Embed all Images
• Convert all your text/copy to paths
• Export as Illustrator EPS or PDF

PAGEMAKER:
Saving your PageMaker file as an EPS
• Embed all Images
• Convert all your text/copy to outline fonts
• Export your file as an EPS using the below settings:
Postscript Level 2
CMYK Mode
TIFF format and
Binary

PUBLISHER:
You will need to have the full version of Adobe Acrobat PDF. If you don't please download and use our Adobe Job Ready Program. If you do have the full version of Adobe Acrobat PDF please follow the steps below.
Under File, Print, select Adobe PDF writer
Under Properties select Press Quality and Save your PDF

What credit cards do you accept for payment?

We accept Mastercard, VISA and American Express. When required to pay COD you may also write us a company check.

What electronic file formats do you accept?

For documents, our standard file formats are PDF, Quark XPress, Adobe PageMaker, Adobe InDesign, Microsoft Publisher and Corel Draw. In some cases we can accept Word files, call us for details. Additional costs may apply.
If you wish to submit your documents in a format different from our standards, we can provide you with a special print driver to transform your file into a printable PDF. Ask our customer service representative for more information.

What file format should I use when submitting my electronic document for printing?

PDF (Portable Document Format) is the most common and preferred file format for submitting digital documents. With the installation of a PDF print driver on your computer, virtually any program can generate a PDF file suitable for printing. Both commercial and free PDF print drivers are available online for download from different sources.

What font files need to be sent with my job and how do I collect them?

If your files were created on a Macintosh and you are using Postscript Type 1 fonts, you will need to send both the printer and the screen fonts; with Truetype fonts, there are no separate printer and screen font files to worry about. These files will most likely be found in the fonts folder located inside your Mac's system folder. Simply highlight the fonts you need to collect, and drag them to the folder or disk onto which you are going to copy the fonts while holding down the option key. Please note that it is critical to hold down the option key in this process, otherwise you may move instead of copy the fonts.
On the PC, the most common font format is Truetype (.ttf files). These files will most likely be found in the fonts folder located inside your PC's Windows folder. If you are using Postscript Type 1 fonts, you will need to send both the printer and the screen fonts (there will be two files with the same name, except for the file extension of .PFB and .PFM). Simply highlight the fonts you need to collect, click Edit/Copy in your Windows Explorer window, move to the folder or disk onto which you are going to copy the fonts, and select Edit/Pastein your Windows Explorer window.

What is a "proof"?

A proof is a way of ensuring that your files will produce the job you expect. Typically, we will produce a proof which will be sent to you online or printed on paper which can be viewed in our store or delivered to you in person. We do not print until you are completely satisfied with your proof and have authorized us to proceed.
We have several ways to provide proofs: soft proofs are PDF files sent to you as an attachment to e-mail or viewed via a link to our website. A digital blueline is a low res simulated color proof which shows size, content and finishing. High fidelity color proofs are available at additional expense. Please be sure to communicate at the quote stage what type of proof you prefer.

What is an embedded graphic and why is it bad to use them?

An embedded graphic is a "read-only" copy of the graphic in a page layout file, which means it cannot be opened by the original application that created it. Therefore we cannot make any changes to the graphic that may be needed. If the page layout or illustration program you are using allows you to embed placed graphics and you have chosen to use this options, you should still include the native file with the job. This gives us the ability to perform any manipulation to the graphic that may be needed or desired (i.e. color conversions, minor type change, etc.).

What is the Pantone Matching System?

The Pantone Matching System (PMS) is a color reproduction standard in which colors all across the spectrum are each identified by a unique, independent number. The use of PMS allows us to precisely match colors and maintain color consistency throughout the printing process.

What is the preferred industry software for page layout and design?

Quark XPress, Adobe PageMaker, and Adobe InDesign have many features that make them the most efficient in both file creation and final output within a professional printing environment.

What is the proper resolution for scanning a photograph intended for use in a printed piece, and how large should I scan it?300 dpi is the standard resolution for scanning a continuous tone image (i.e. a photograph). An image should be scaled to no smaller than the size at which it will be used in the piece. Scanning it larger than the final size won't do any harm. Furthermore, if the image is to be used more than once at various sizes, it should be scanned at the largest size.

What is the proper resolution for scanning line art or text?

1200 dpi is the standard resolution for scanning these types of originals.

Who took the flower photographs that are displayed on your website?

The photographs were taken by a new photographer by the name of Joseph Kreydatus.

Why can't I simply open a low resolution (i.e.72 dpi) graphic in Photoshop and increase the resolution to 300 dpi if that is what you need?

When an image is scanned at 72 dpi at the outset, the amount of detail and sharpness that is captured at that low resolution is much less than that which is captured at a higher resolution setting such as 300 dpi. Increasing the resolution after the scanning stage will not put back detail and sharpness which was not captured in the first place, it's merely adding more pixels to a poor scan. The image must be rescanned at the higher resolution.

Why do the printed colors look different from the colors on my screen?

In short, printers and monitors produce colors in different ways.

Monitors use the RGB (red, green, blue) color model, which usually supports a wider spectrum of colors. Printers use the CMYK (cyan, magenta, yellow, black) color model, which can reproduce most—but not all—of the colors in the RGB color model. Depending on the equipment used, CMYK generally matches 85–90% of the colors in the RGB model.

When a color is selected from the RGB model that is out of the range of the CMYK model, the application chooses what it thinks is the closest color that will match. Programs like Adobe Photoshop will allow you to choose which color will be replaced. Others may not.

Why is it important that I include my fonts with my job, can't you just substitute your versions of the fonts?

First of all, we may not have some or all of the fonts you used. Also, fonts carry programming information within them that affects how the lines of text break and determines how the characters appear on the screen and on the page when it prints. These characteristics can vary from font manufacturer to font manufacturer, so substituting our different version of a particular font (i.e. Times) may cause dramatic and undesirable changes to the way the text flows within the document and the appearance of the final output.

Why should I supply lasers and color separations with my disk?

Customer provided hard copies eliminate guesswork and give us a clear picture of what the printed piece should look like. Providing lasers of the color separations also shows that the file has been prepared to separate properly during the final output. This is a great tool for you to check your work prior to submittal.